Louisiana

Route Map: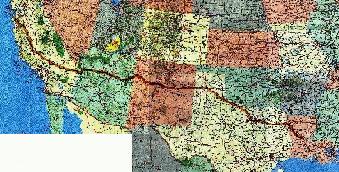 (173 KB enlarged)
(Map Copywright 1999 by American Automobile Association)

One of the strangest trips I've ever taken.

One fine day, a friend at work asked me if I would be willing to drive his friend's brother's car to his house in Alexandria, Louisiana. Being the unselfish guy that I am, how could I possibly refuse this favor? After all, somebody in Louisiana did not have his car! I just had to drive it there.