Idaho/Washington/Oregon

Route Map: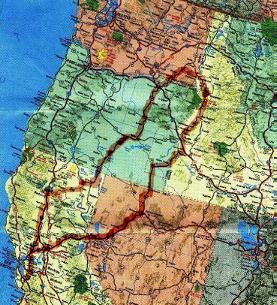 (Map Copywright 1999 by American Automobile Association)

I only took one photograph on this entire trip, this one is in Northern California. When I was in Idaho I was too busy driving and enjoying the wonderful scenery on Hwy 95 to take any pictures!!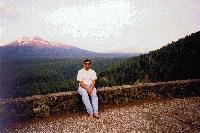 Mount Lassen (10,457 ft.) at sunset. This view is from Hwy 299.